[This review will be gif-filled in honor of Katie, my fellow Gif whore. And yes, I'm talking about the author. By the way, thank you Katie for the ARC!]
Holy mother!
If you asked me what I thought of
The Proposition
, that's what I would say. Okay, no. Maybe I would say something
way
stronger, but on the off chance that there are kids reading this I won't say it. And by the way, if you're a kid, don't read this.
Where shall I begin?
Emma Harrison wants a family and she wants it now. Tired of waiting for the right guy to start a family with she decides it's time to take matters into her own hands. But getting a sperm donor might not be as easy as she thought it would be, especially when her best guy-friend refuses to cooperate. But what if… What if Connor is not her only option after all? What if there's someone else willing to go along with her plans, as long as she agrees to a few conditions? How far will Emma go to have her dream of being a mom fulfilled?
Enter Aidan. Aidan Fitzgerald is cocky, arrogant, egotistical, self-centered, bigheaded, conceited, am I missing anything?… Okay,
okay!
I'm only kidding. I'm just a little mad at him, but we'll get to that soon enough. Aidan is a little cocky yes, he's way too hot for his own good, but you know how men are. Stoke his ego a little and you'll only help to make it bigger… Let's just say Aidan had a lot of stroking going on… and… stuff.
Okay, I'm getting carried away. He's good-looking and he knows it, so he uses it to his advantage to get whatever –and whoever –he wants. Aidan is not used to getting rejected, so when Emma wants nothing to do with him and his womanizing ways, well… it strucks a nerve, and makes him want her all that much. When the perfect opportunity to get what he wants is right in front of him, he will not hesitate to take it. No matter the cost. But did he stop to think about the consequences?
Against her better judgment Emma takes up Aidan's proposition. But when emotions get in the way, is she really willing to risk her heart for a chance at motherhood? Is he even capable of changing his ways for her and his soon-to-be-born child?
Just kidding. I'm not telling! You'll have to read to find out.
The Proposition
made me feel all kinds of things. I understood Emma's need to be a mother, her desire that run deeper than anything else, and I felt for her. Her pain and her love. And I got Aidan too, a little. After a difficult relationship in the past he closed off, he said no more to the pain and heartbreak, and I can go with that. What I can't go with is him being an asshole because of it, and here lays the reason for my anger with him.
There was also a moment there that I really wanted to kick Aidan and make it impossible to be a father again. Yes, I was that angry at him. My heart was seriously beating out of my chest! All the time I kept thinking:
"he can't do this to her, he can't do this to her, damn it!"
but he was doing it and it was driving me crazy and I wanted to kill him.
I mean… he could be so sweet and caring, even loving, one moment and then it was like he snapped out of it and was back to being his cold detached self. It irritated me a little. Mostly because he was threatening my happily ever after. Yes,
my
happily ever after.
Then there was Emma's insecurities, too. I think some people will find this a little irritating, her need for constant reassurance, but I'll give her credit. It's not easy when you're falling in love with someone that might just run away at the mere mention of commitment.
Overall
The Proposition
was seriously steamy, and sweet and nice and heartbreaking and shocking!
Yup, this is the moment I talk about the ending. So, get ready for some ranting (assuming you don't consider all the rest ranting, that is).
I was really glad as I read on to find that there were no major twists that broke my heart completely, and as I neared the end I was beaming.
I'm going to have my happy ending!
I though, and well…
I should have known how it was going to end, really. Especially when I saw I only had two pages left and it was nowhere close to an ending, unless it was super rushed in… which it wasn't. Let me tell you that I actually went around screaming and then begged Katie to give me my last missing pages asked Kaite if I was missing the ending of my copy. You can ask her. It's the total truth. One word (okay, three): OH. MY. GOD!
That's my ending reaction. Like…
So yes, I think I need to be fair to the people that will read this when it's released in like three days, so I'll warn you now, there's a cliffhanger. And I'll warn you again, it will make you want to pull all your hair out and then maybe, just maybe stalk Katie until she tells you what will happen next. Not that I did. Not that I won't.
On a last note, and this goes to Katie: write fast, dude! I need the next book
now!
Or you'll be responsible for my therapy sessions after this.
And no, don't try that with authors that you don't know or they can sue you. Maybe?
Katie, can I get a sneak peak? Something? Anything? Pretty please? Will do it for your gif-twin? Yes? Maybe I should mention that my birthday is the 5th. *cough*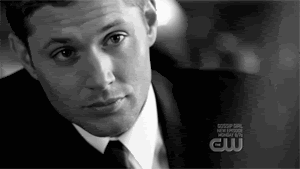 Yes, I totally used that gif on purpose!
For more reviews, please visit
My Life Through a Book