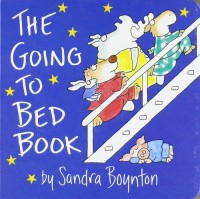 "Watch out, world. The Hook-up Doctor was in love."
Holy…
Mother of God!!
So was I.
What a ride! I'm so in love with this book. It was perfect. Since the very beginning until the end. So
freaking sweet!What A Boy Wants
starts with an e-mail to the very own
Hook-up Doctor
. I couldn't help but giggle. It was an awkward situation, writing to a dude to help you hook-up with the guy you like, and what-not. I mean, I would be a rambling mess, too. Who wouldn't!?
Anyway. So Sebastian Hawkins is The Hook-up Doctor, a specialist in the game. Or so he prides himself to be. I, from the bottom of my heart, loved Sebastian! Seriously –though sometimes a bit irritating –he was sweet and protective of the ones he loved, even if he didn't want to admit it to himself most of the time. Despite his flirting and sarcastic exterior he was scared to death of getting hurt. Understandable, really. Aren't we all?
His group of friends consisted of Aspen, Pris and Jaden. Just let me tell you this, I loved Aspen to
death!
She had everything I love in a female character. She was strong, yet sweet; she was sarcastic and funny, outgoing and friendly but also shy at times. Her conversations with Sebastian were the best I've read in a while, never failed to make me grin.
Sebastian is the kind of guy that always gets the girl he wants. He's used to it. He knows the drill, so it's easy for him to just go for it. His mother's lengthy list of failed relationships is the reason for his flirty, I-don't-have-a-care-in-the-world behavior. He doesn't linger with any girl long enough to even get a glimpse of this oh-so-called-love. He doesn't believe in it. Or he didn't, until… Until Aspen.
Friends since they were kids, Sebastian tries to mask his confusing feelings towards his best friend as mere protectiveness. As if wanting to touch and/or kiss your best friend could pass as such.
Boys!
So clueless. Their chemistry was unavoidable, even if Sebastian didn't want to accept it. He didn't believe in love, so his changing emotions both scared and thrilled him.
"You'll always be my little hippie, Woodstock."
As the story develops I found myself rooting for Aspen and Sebastian so bad, I almost had a heart attack when things went south. Their relationship was easy, they knew each other forever. Their familiarity helped them fall into a flowing romance, one short at that, though.
And this is where I go mental. If there's something I hate in this world is people doing shit
'for your own good'!
Oh my god! I can't! It was in this moment –I was about 70% through the book –that I lost it. Well, not really. But my appreciation for Sebastian kind of flew out the window. But, you know, I tried not to duel on it. Let's face it, we
all
know it. Boys can be pretty clueless, and well, plain
stupid
sometimes. Not to mention infuriating. But that's besides my point. Let's not get carried away.
So, he makes a horrid mistake, one I wanted to slap him for, but he makes up for it. Obviously, or else I wouldn't be here writing this right now. Trust me. There's always a blue sky after the storm and all that shit. (I kind of sound like Sebastian right now, how funny… or not).
I loved
What A Boy Wants
. And it's now officially one of my all times favorite. I loved that it was written solely on Sebastian's point of view. I think it's a first for me to read a book written all through the male character's point of view. And boy did I love it! His emotions where so clear, and everything was incredible believable.
I'm recommending
What A Boy Wants
for every single YA reader out there. There's love and friendship, amazing conversations and heartache. It's everything you're hoping it will be
and more.